Via Dei Pescatori
Genova
16128
Italy
t: +39 (0)10 247 0067
f: +39 (0)10 247 0552
technical.sales@amicoshipyard.com
www.amicoshipyard.com
Amico & Co is the leading shipyard in Italy for superyacht refit and repair. The family business was founded in 1885 and continues to expand across the country. Amico & Co employs facilities and technologies among the most advanced, combining them with the provision of high-quality services and Ligurian traditional professionalism in the field.
---
Contramuelle-Mollet, 11
07012 Palma de Mallorca,
Spain
t: +34 971 71 06 45
f: +34 971 72 13 68
info@astillerosdemallorca.com
www.astillerosdemallorca.com
Founded in 1942, Astilleros constructed of all types of vessels until 1995. The yard has now chosen to dedicate its resources to the refit and repair of yachts. The yard's development was honoured in 2008 with the Boat International World Superyacht Award "Best Refit" for the refit work done on MY Blue Bird between 2004 and 2007.
---
Jacksonville Ship Repair
8500 Heckscher Drive
Jacksonville
32226 Florida
USA
t: +1 904 251 1507
f: +1 904 251 3500
kevin.e.wilson@baesystems.com
www.baesystems.com
BAE Systems' full service shipyard in Jacksonville, Florida, is located not far from the cruise routes in the Bahamas and Caribbean. Since 1964, BAE Systems has accumulated vast experience and a superb track record of performing refits and major conversions aboard some of the largest super-yachts in the world. With easy deep-water access less than three miles from the Atlantic Ocean, BAE Systems has the ability to haul super-yachts up to 165 meters with our 14,500 long ton dry-dock and two marine railways. Our mission is to become your Shipyard of Choice in the United States.
---
46, Quai Francois Mitterrand
BP 20015
13703 La Ciotat Cedex
France
t: +33 (0)4 42 83 83 00
f: +33 (0)4 42 83 83 04
info-laciotat@mb92.com
https://mb92.com/laciotat
Ideally located in the South of France, MB92 LA Ciotat (previously "Compositeworks") is an award-winning shipyard delivering world-class yacht refits, maintenance, paint works and complex rebuilds. Since its inception in 1998, the shipyard has forged an international reputation for exceptional service, technical knowledge and timely deliveries.
---
Via Coppino
441 5504
Viareggio (LU)
Italy
t: + 393357097901
web@lusben.com
www.lusben.com
With sites in Viareggio and Livorno in Italy, Lusben is globally recognised as the definitive 'one-stop-shop' for all luxury yacht refit and repair projects. The company boasts unrivalled facilities, expertise, technical know-how and skilled craftsmen, capable of handling yachts from 20m to 140m. First established in 1956 in Viareggio as a re-fitter of the world's finest yachts, Lusben was the first company to undertake this type of business and the know-how gained over the years quickly made it a benchmark in the sector. Lusben has refitted more than a thousand yachts and is heralded as the pinnacle of refit and repair yards worldwide. The company continues to grow in size and reputation, the two Facilities of Viareggio and Livorno combined, along with the new office points in Marina Genova and Monaco make, Lusben the largest yacht services group in the world. Viareggio and Livorno feature some of the most advanced equipment to be found in any shipyards worldwide. The 2,500 ton ship lift in Livorno is unique in the yachting industry and is the only lift in Europe with such a capacity. The 110m floating dock can easily accommodate 99% of the largest luxury yachts in the world. Lusben also offer a dry dock of 180m and its specialist paint shed in Viareggio can be pressurised, ventilated and heated up to 70 degrees for an excellent finish. These world-class facilities make Lusben a unique and industry-leading yard capable of handling almost any size of yacht and any scale of project.
---
Paseo Juan de Borbon, 92
08003 Barcelona, Spain
t: +34 93 224 0224
f: +34 93 224 0225
nfo@mb92.com
www.mb92.com
With over 25 years of experience in the super yacht refit industry, MB92 Barcelona can undertake any super yacht refit operation from start to finish guaranteeing the highest level of quality. A 76.000 m2 site, 210m dry dock, 2000t Syncrolift and 150t travel lift makes it one of the largest super yacht refit facilities in the world.
---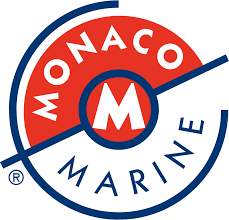 46 Quai Francois Mitterand
La Ciotat
13600 France
t: +33 6 68 26 53 50
commercial@monacomarine.com
www.monacomarine.com

With five shipyards on the French Riviera, Monaco Marine services over 3000 boats of all sizes every year. Its La Ciotat shipyard is dedicated to superyachts and hauls out yachts of any size; performs simple ashore services to major refit works and handles high quality paint jobs in its 90m paint shed.
---
The Docks
Falmouth
Cornwall, TR11 4NR
United Kingdom
t: +44 1326 211344
f: +44 1326 313572
info@pendennis.com
www.pendennis.com
At Pendennis we care passionately about yachts. Whether we are building, refitting or providing international yacht support we pride ourselves on delivering world-class service. Operating in the 30m-100m market, meeting the specific needs of each of our clients is very important to us, and we work hard to develop partnerships that will be both long lasting and productive. Now with a refit office and workshop located in Palma supporting our main facility in Falmouth, we can offer clients a truly flexible support network during the life of their superyacht.
---

Obala Jerka Sizgorica 1
22 000 Sienik
Croatia