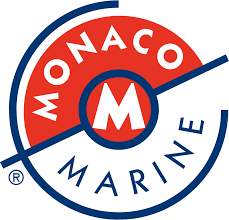 Monaco Marine launches 'Mobile Shipyard' service
French maintenance and refit yard hopes to double its superyacht market share
Monaco Marine has beefed-up its capacity to service superyachts anywhere in the world using spare yard capacity. The company hopes to double its superyacht market share.
"We have launched a 'Mobile Shipyard' program," Tanguy Ducros, Monaco Marine's Monaco site director, told IBI at the Miami Yacht Show. "We can now commit our expertise and contractors to superyacht refit and maintenance projects anywhere in the world."
Founded in 1995, Monaco Marine runs eight full-service superyacht centers in France: La Ciotat, Saint Tropez, Antibes, St Laurent du Val, Beaulieu sur Mer and Monaco. It recently added two locations – Toulon and Marseilles.
At Toulon, Monaco Marine's goal is to annually work on 130 superyachts of 40m-60m (131ft-197ft.) At Marseilles, it will use a 400m (1312ft) pier for technical work on 80m (262ft)-plus boats. It expects to service up to 10 yachts a year there.
"The added Toulon and Marseilles capacity is significant in numbers and revenues," says Ducros.
Monaco Marine now maintains and refits 20% of the global fleet of 24m-plus yachts. The company aims to raise this to 20% by 2022.
Monaco Marine employs 200 people and has an annual turnover of €70m (US$87m). Apart from refits and maintenance, Monaco Marine handles, paint jobs, winter storage, preparing new boats for builders and class certification visits. At La Ciotat alone, it works on 100 yachts a year.
The Mobile Shipyard initiative will significantly increase the company's footprint as "a global yacht doctor", says Ducros. He says many shipyards are keen to collaborate, seeing no conflict. Some only offer crane and parking service. And those offering more than that, "offer different services than we do," says Ducros.
"Our expertise is in project management and financial stability. We train our staff and contractors in-house and specialise in a dedicated range of yachts."
Monaco Marine is also building dedicated superyacht captain and crew facilities at La Ciotat and Toulon.
Key to the Mobile Shipyard concept is that it lets Monaco Marine project its know-how and experience to parts of the world where that is missing when it comes to maintaining sophisticated superyachts.
Categories
Uncategorised