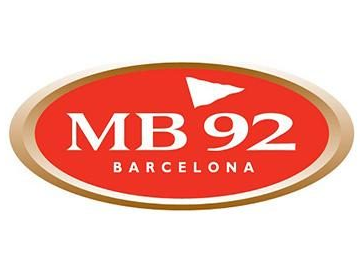 MB'92 partners with marina developer Mourjan Marinas IGY
Marina Barcelona 92 (MB′92) has announced a strategic partnership with Mourjan Marinas IGY, manager of luxury marinas and yachting lifestyle destinations, to manage the branding, sales and marketing of the high-end Port Tarraco Marina in north eastern Spain.
Mourjan Marinas IGY will deliver the global marketing expertise with a dedicated sales and marketing team to support MB′92, who is the new management company of Port Tarraco Marina.
Pepe García-Aubert, Managing Director of MB'92, said:
"We are very pleased to be working with Mourjan Marinas IGY and together we look forward to bringing an intimate understanding of the marina industry whilst offering new standards of services. Our aim is to ensure that customers feel right at home during their stay at the marina."
The Port Tarraco Marina, which is located approximately 95 kilometres south of Barcelona in Tarragona, provides ideal proximity to major cruising destinations in the western Mediterranean. The marina offers 64 deep-water berths ranging from 30 to 160 metres and is exclusively designed for super, mega and giga yachts.
Michael Horrigan, CEO of Mourjan Marinas IGY, said:
"We are very proud to be expanding our reach into Spain through our partnership with MB′92 as we jointly bring together our expertise and passion for delivering world-class standards.
"Mourjan Marinas IGY has enjoyed a valued and respectful industry relationship with MB′92 for some time now and this formal participation in Spain is the culmination of strong common goals in the European sector."
Located on Spain's Costa Dorada, otherwise known as the "Golden Coast", the marina offers visitors a chance to explore the rich local Catalonian culture, the area's many beaches, mountains for hiking or skiing and the nearby cosmopolitan cities of Barcelona and Madrid.
Categories
Uncategorised