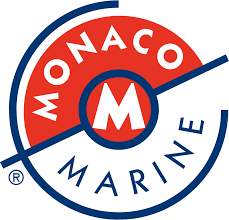 La Seyne-Toulon Shipyard – The start up
State-of-the-art infrastructure on the Mediterranean coast

The brand new shipyard at La Seyne-sur-mer, which opened on November 1st, is a leading example of

the latest state-of-the-art maintenance and refit shipyard. Specializing in the Superyacht segment for

yachts between 30m and 55m, this new facility allows us to accommodate, in the best conditions, and

with the best tools up to 28 yachts at the same time. This huge capability gives Toulon's bay a global

destination for the key players of the sector. The site of La Seyne-Toulon is therefore one of the largest

sites dedicated to the maintenance of 50-meter superyachts in Europe (40,000sqm), demonstrating the

excellence of the French know-how in this area. Located in a very well secured and protected bay, the

shipyard offers a dock of 148m allowing 12 to 14 Superyachts to stay for a technical pit stop or works

afloat. On the ground, thanks to a brand new 560 tonnes travel lift, 12 to 14 Superyachts can be hauled

out for major refits or class registrations as examples. A 35 tonnes crane completes the list of tools

available and a team of 40 workers, from craftsmen to project managers and crew concierge services

assist the clients during their shipyard period. One additional service is also provided by this new

shipyard : a specific marina dedicated to Superyacht tenders, with three floating pontoons allowing them

free access to the sea.



 The first Superyachts haul out

Livadia, 30m Moonen and La Polonia, 47 m Swift ships have already been hauled out for maintenance

operations from the fairing to the recovery of bridge. On the 29th November 2018, we assisted the haul

out of Keri Lee III, a Trinity Yacht. Just 20 days after the opening, the shipyard welcomed it's third

Superyacht, for a period of 4 months of works, which also coincided with her class registration visit.



Dedicated shipyards and a long-term investor

Monaco Marine is a network of refit and maintenance sites for yachts, superyachts, mega yachts and

gigayachts up to 180m. A service company created 23 years ago, Monaco Marine provides and

guarantees a high-level infrastructure, professional expertise, selection of the best subcontractors,

project management and project coordination with a strong commitment to it's projects with quality of

the highest level. Offering a globally recognized service based on the ability to develop a complete

range of technical skills. Thanks to it's seven shipyards from Beaulieu sur Mer to Marseille, it's private

marina in Monaco and it's unique mobile shipyard program, Monaco Marine brings it's expertise and it's

subcontractors to the most prestigious refit and maintenance projects. Each shipyard is specificly

dedicated to a size and tonnage of yachts : below 24m, below 500 tonnes, in between 500 and 2,000

tonnes and beyond 2,000 tonnes. More than 3,000 yachts are repaired or wintered each year. Since

2010, 45 million euros of investment has been made by Monaco Marine, allowing an industrial site like

La Ciotat to take off or a site like La Seyne-Toulon to see the light of day. Monaco Marine today, has

200 employees dedicated to the world of yachting. In addition,

Categories
Uncategorised